At K.I.S Elemental, we believe everyone deserves healthy skin!
With the right knowledge and information, almost every single person has access to improving and maintaining the health and natural beauty of their skin.
We want to make it clear that even if you may not be able to afford or have access to our skincare products, with a bit of knowledge and some effort, you can make your own healthy skin skincare products with natural food grade ingredients that you may already have in your kitchen, or can easily purchase at the supermarkets.
We truly believe that healthy and beautiful skin is empowering, especially to women and girls. We want to spread the message that beautiful skin starts with health and knowledge. We dream of shifting the beauty paradigm, to one that focuses on the overall health of the individual, rather than solely on skincare products, supplements, treatments or procedures.
With this dream in our heart, we run free introductory workshops entitled "Journey To Healthy Skin." This workshop is targeted at individuals who have a yearning to look deeper into ways of acquiring and maintaining healthy, beautiful and radiant skin, but do not know where to begin.
Here are the details for our upcoming workshops: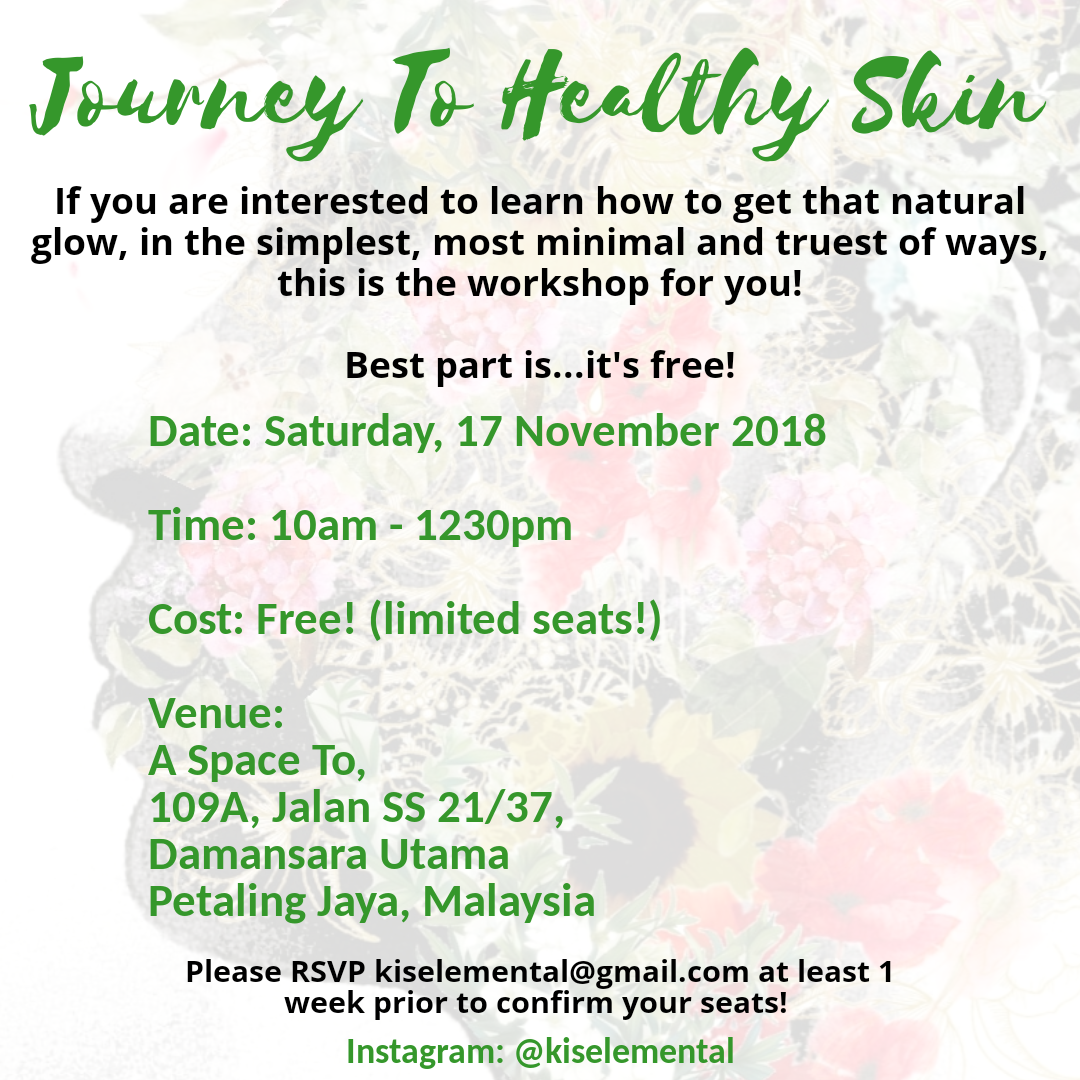 Seats are limited! To reserve your seat, please send an email with your name and contact number to kiselemental@gmail.com.