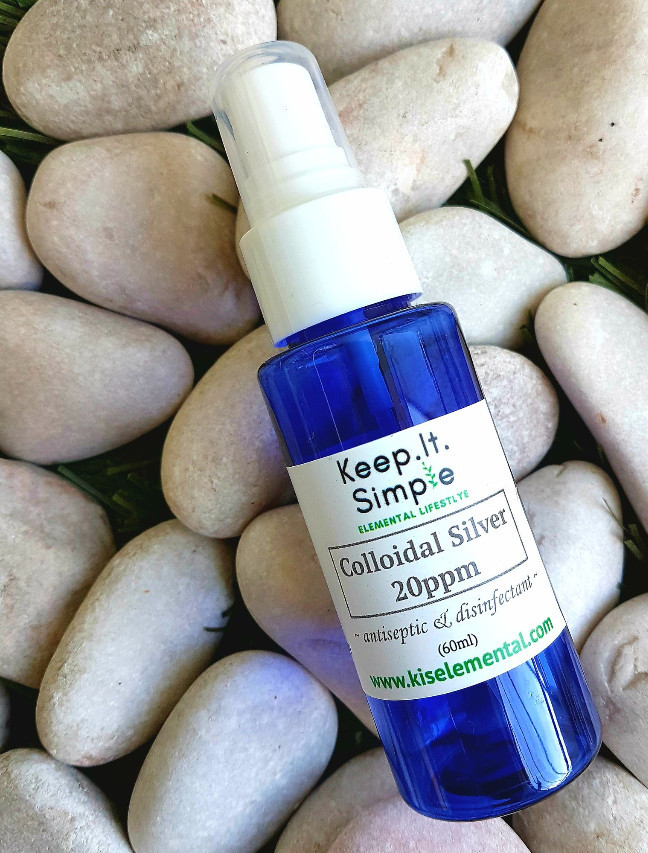 Colloidal Silver 20ppm (60ml)
20ppm pure Colloidal Silver made from 99.99% pure Silver. Colloidal silver is anti-viral, anti-fungal and anti-bacterial, thus it has a myriad of uses as a skincare companion.
Use it for: Acne, Cuts, Grazes, Burns, Dandruff, Itchy Scalp, ringworm, boils, herpes sores, fungal infections and warts. Colloidal Silver does not sting and has powerful antiseptic, disinfectant and germicidal properties.
Ingredients: 20ppm Pure Colloidal Silver and Distilled Water.
Directions: Spray onto skin or surfaces to quickly disinfect. For pimples, acne, minor cuts and burns, spray onto affected area 2 - 3 times a day until skin has healed. Use only when needed so as to preserve your skin's natural microbiome that is important for healthy skin.
Tip: Keep it handy (at home and when traveling) in case to clean and treats minor cuts and burns quickly. Also useful to quickly disinfect hands and surfaces when required, just spray and wipe! Suitable for use on kids as well!
Customer comments
| Author/Date | Rating | Comment |
| --- | --- | --- |
---