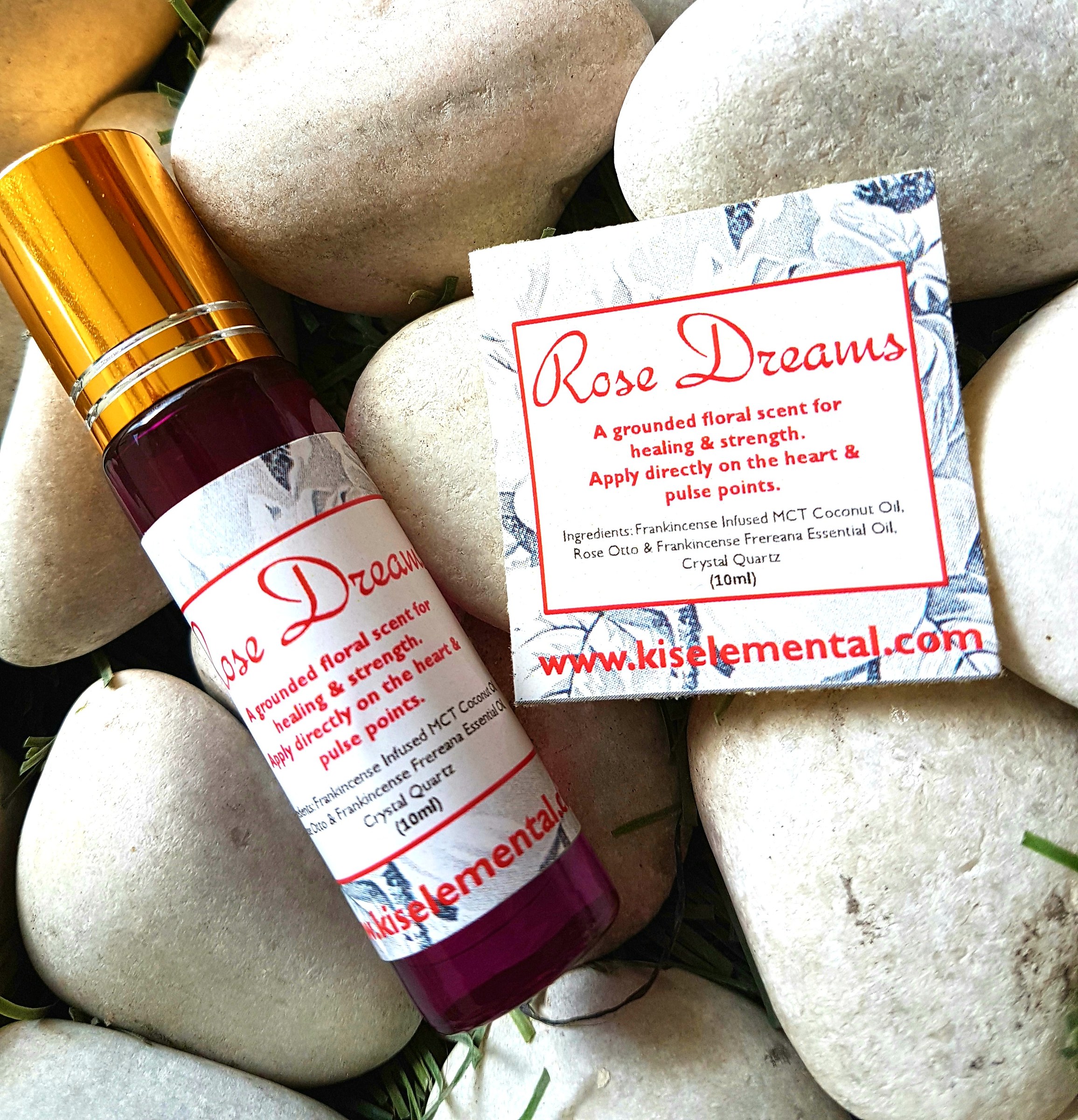 Rose Dreams (10ml)
A lovely floral aroma of Rose Otto and Frankincense that is dreamy yet grounding at the same time. This aromatherapy oil is made from pure food grade MCT coconut oil that has been infused with Frankincense resin, and pure Rose Otto and Frankincensce Frereana Essential oils added to it. Essential oils make up 7% of this blend, making it very potent so a little of it goes a long way! Clear quartz crystals enhance the natural healing qualities of this blend.
Rose Otto – Increases feelings of well-being and reduces anxiety. Boosts confidence, self-esteem and mental strength. A gentle tonic that supports the heart.
Frankincense – A calming and tranquil energy. Spiritually grounding – can deepen meditation and quiet the mind. Helps relieve depression and anxiety.
Ingredients: Pure Food Grade MCT Coconut Oil Infused with Frankincense Resin, Rose Otto & Organic Frankincense Frereana Essential Oils.
Directions for use: Rub onto wrists, temples, or chest, massaging into skin to release the essential oil aromas. Can also be used together with our Precious Face Oil. Roll on some oil onto finger tips and mix with one drop of Precious Face Oil before applying to face and neck area.
Note: Not to be used by children under 2 years of age, and pregnant mothers.
Note: Avoid direct eye contact. Keep in a cool, dry place avoiding direct sunlight and heat.
Customer comments
| Author/Date | Rating | Comment |
| --- | --- | --- |
---